SHOP LOCAL
Pre-Order/Pre-Pay Online
Different ways to Shop at the Vankleek Hill Farmers' Market
Shop in Person
The Market is OPEN - (Essential Service) - Enhanced Protocols in Place.
We appreciate being able to remain open and have implemented enhanced COVID-19 Protocols in an effort to ensure the safety of everyone who attends Market.  Supporting our farmers and vendors will help maintain and grow the local supply chain so our local farmers and vendors can continue to provide nourishing foods.
Visit the Market Saturday mornings between 9:30 am and 12:30pm to see what our vendors have to offer.  ORDERING IN ADVANCE by contacting the vendor directly (by phone, email or online) is strongly encouraged to facilitate quicker pick up from vendors or for Curbside Pick-up. Contact information for each vendor can be found here:  https://openfoodnetwork.ca/groups/https-openfoodnetwork-ca-groups-vkh-farmers-market-about#/producers
In addition to the COVID-19 protocols that have been in place (mandatory masks, physical distancing, one-way traffic flow, hand washing/sanitizing) increased measures will be in force:
The number of customers allowed indoors at any one time will be further reduced
When possible, only one family member per household attends market
Only vendors with a majority of farm and/or prepared food products are allowed to sell at market during lockdown
Shop – Don't Stop. Please make your purchases and exit the building promptly
Thankyou for your cooperation as we all do our best to keep everyone safe.
Benefits of Ordering in Advance
Have you tried pre-ordering from market vendors? 
https://openfoodnetwork.ca/groups/https-openfoodnetwork-ca-groups-vkh-farmers-market-about#/producers
With the global pandemic, efforts are made to ensure NO community transmission. This means social distancing, no congregating, minimal contact, etc. Ordering in advance helps everyone to meet the criteria that help keep each and every one of us safe. Sure, you can still take a turn around the market but you can also choose Curbside Pick-up which allows for little or no contact at all!
How does pre-ordering benefit you?
Contacting a vendor in advance to let them know what you would like to buy from them will allow the vendor to confirm that they will indeed have the product and they will set it aside for you with your name on it. This enhances your experience at the Market: you have reserved what you really came for and still have time to do a little browsing to discover some other amazing local products!
How does pre-ordering benefit the vendor?
Choosing and transporting products for market each week takes a bit of strategy. Display space is limited, transport space is limited. Sometimes a vendor has to make the decision of what will make it to market and what will have to be left behind. By ordering in advance, the vendor can adjust the product brought to market accordingly. The vendor has a satisfied, happy client and you, the customer, are not disappointed! Ask your favourite vendor how to best place an order with them. Some have virtual shops, for others, it can be as simple as a phone call!
Why this is good for Vankleek Hill Farmers' Market?
The market's 'raison d'être' is to bring local vendors (farmers/producers) and customers together, and further, to support vendors' success and customer satisfaction. As a result, the local economy benefits, the local supply chain is strengthened, and our community thrives.
The market is also responsible for implementing best practices to keep customers, vendors, employees and volunteers safe. The global pandemic has amplified this responsibility. By ordering and paying in advance, customers and vendors have minimal interaction at the market. Customers move through the market fairly quickly. Yes, of course, customers can browse, but the fact that they ordered what they knew they really wanted in advance greatly reduces that browsing time. Less browsing time means less waiting time for those lined up to gain entrance to the market.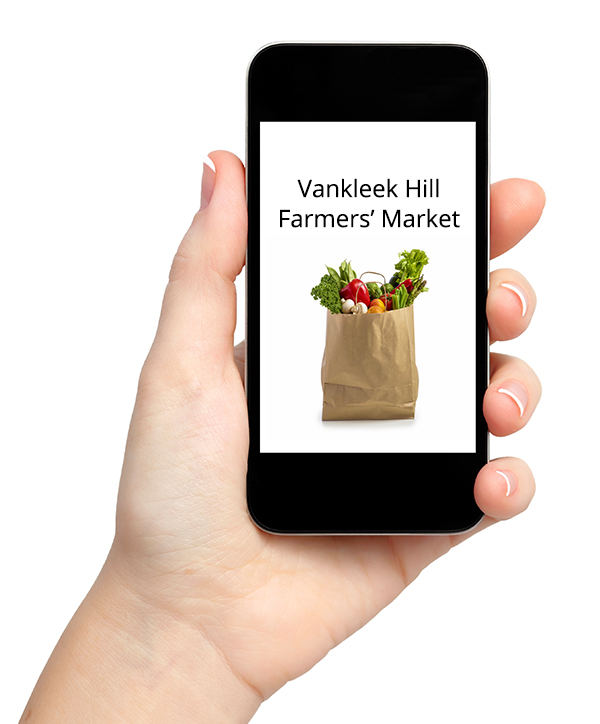 Pre-Order/Pre-Pay online from our Vendors' Shops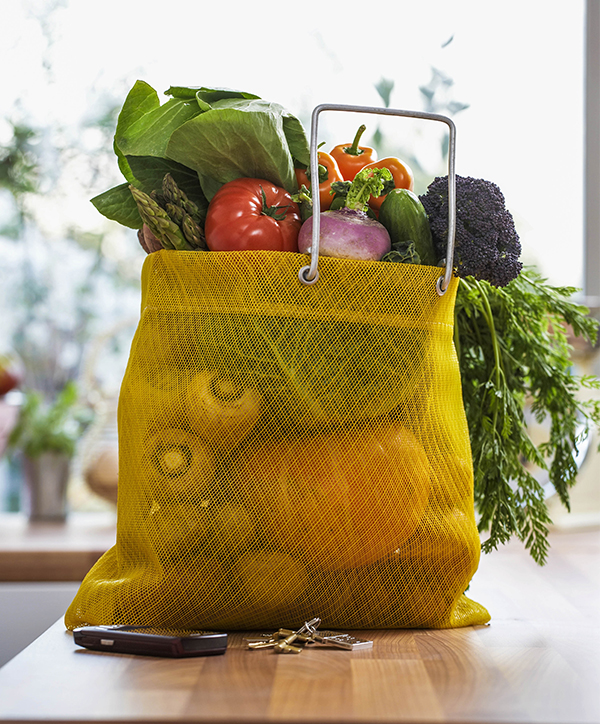 Meet Vendors in Person, Saturdays, 9:30 am to 12:30 pm, at the Market, 79 Derby Ave., Vankleek Hill, Ontario.